The Climate Festival Varmere, Våtere, Villere will be arranged 9. – 11. March in Bergen. This year, Climate Futures will participate in the event "Temperert sone" in the Aula at the University of Bergen.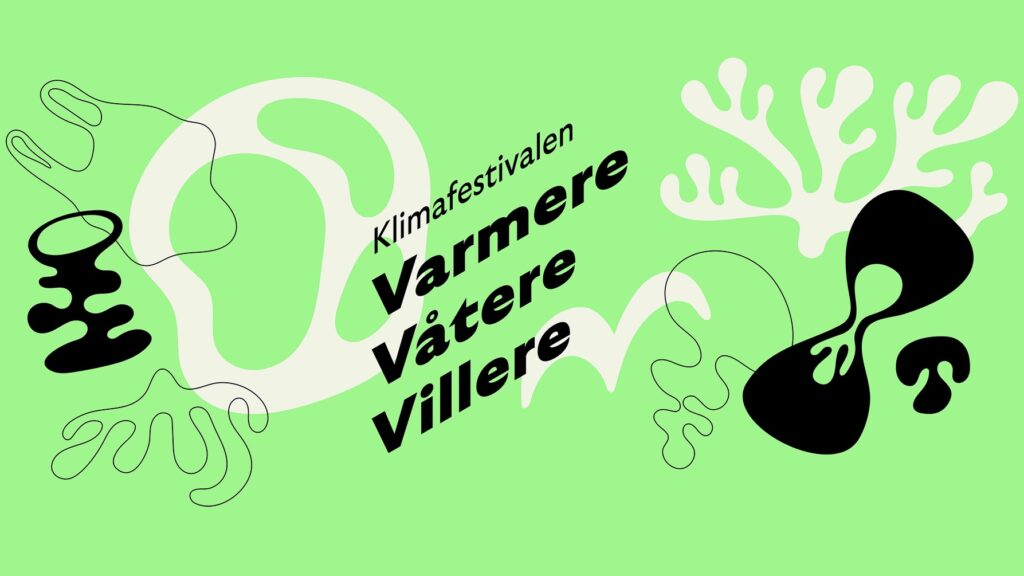 The following people from Climate Futures will attend the event "Klima og kraft ved et vannskille":
Christian Askvik-Hansen, Head of Data Science and Digital Development, Innovation and Development, Eviny
Erik Kolstad, Researcher I at NORCE and Bjerknessenteret, and leader of Climate Futures
Øyvind Paasche, Senior Researcher at NORCE and Bjerknessenteret, and Head of Innovation in Climate Futures.
A wind drought in Europe this fall and an unusual amount of precipitation in western Norway has affected the power market and the electricity prices lately. Electricity prices varies with the climate, and thus climate change will have an effect on electricity prices. Can we make better use of new climate forecasts to secure a more stable power market? That is what the participants from Climate Futures will discuss.
Climate Futures is a centre for reseach-based innovation (SFI). We produce forecasts from 10 days to 10 years into the future, a time scale that can be useful for, among others, the power industry. Eviny, here represented by Christian Askvik-Hansen, is one of almost 40 partners in Climate Futures. Read more about how Climate Futures produces forecasts here.
Furthermore, Stefan Sobolowski, Researcher I at NORCE and Climate Futures, will talk about how does climate change make storms more dangerous? in the section "Hvor mye varmere, våtere og villere blir det?"
Many parts of the world already experience increased extreme weather. In Norway, for the time being we are talking about floods, landslides and precipitation records. What happens when the world gets even warmer, wetter and wilder? What does it mean to live in the middle of global warming, and what will it look like when the extreme becomes the new normal? Stefan Sobolowski will discuss this with Lea Svendsen, associate professor at the Geophysical Institute at UiB and Bjerknessenteret, and Kjersti Konstali, PhD candidate at Geophysical Institute at UiB and Bjerknessenteret.
If you cannot participate in person, follow the live stream of the entire event on Wednesday 9. march, 8:30-14 here