The Sustainable Food Production node is divided into two parts – agriculture and aquaculture. The Institute of Marine Research, Eide Fjordbruk and Clarify by Searis are all partners in the aquacultural part. Clarify is working to develop smart solutions for making better decisions in the fish farming industry, and you will get to know them better in the following article. 
About Clarify
Clarify is first and foremost a tool one can use to share knowledge and explore industrial data. This can be used in the industry so people who work in different parts of a process can easily work together continuously.
Clarify started out with 3 people at NTNU, and is still in a growing phase, currently with 23 employees. The company has connections in over 60 countries and is working in many different fields – from health to shipping. Basically, they make data and information available for people with different backgrounds in various parts of the company, making sure they can cooperate and exchange knowledge in an easy and interactive way. 
In the fish farming industry, which is one of several fields within which Clarify works, they have different challenges that Clarify wants to solve. For example, the tools are too complex, the knowledge gets lost on the way because of inefficient processes, and many of these processes are more complicated and costly than they need to be. 
How is Clarify planning to solve these issues? They want to make data useful and functional, engage experts in different places in the process, and make a toolbox for developers to continue developing better solutions. 
It is essentially about sharing data in a simple way that everyone, in all parts of the process, can understand. Additionally, the goal is to make it available for everyone, and users should be able to update and share information in "real-time" to aviod information and knowledge getting lost along the way.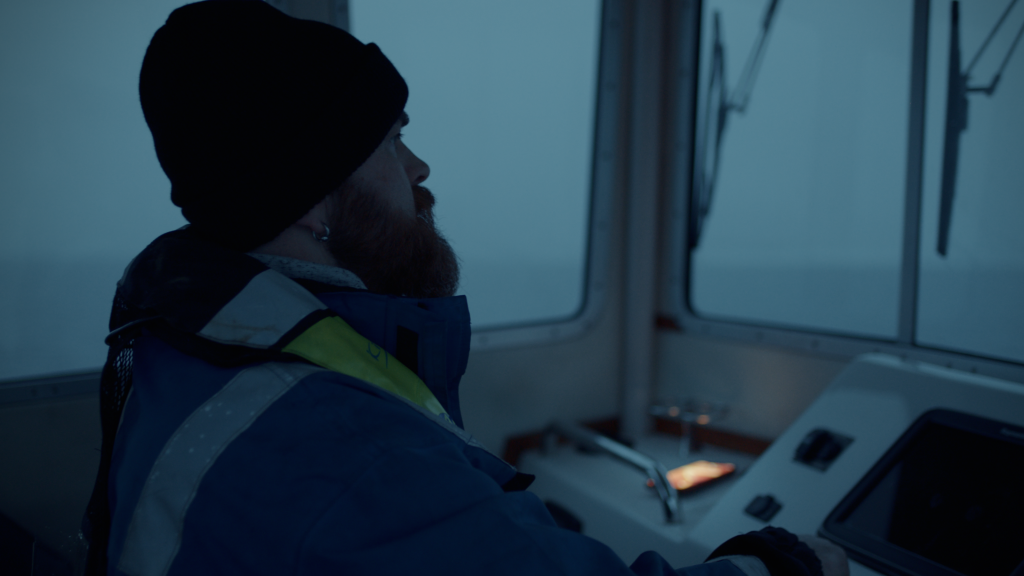 Working to make data social and actionable for the industry
Clarify works to make data more available for the industry in a social way that leads to action. In Climate Futures, Clarify does this within aquaculture, and they help the industry workers make better decisions in their daily work based on data and information.
A fish farm generates a lot of data, including information about biology, environment, economy, technical data etc. It can be up to 2-3000 data signals per farm. These signals tell us what has happened, what is happening, and what is going to happen. 
What happens next with this information, and how can it be used? This is where Clarify comes in. In one facility there are a lot of people with different backgrounds, many of which are not used to interpreting data. Each of them has knowledge and skills that are incredibly important for operating the facility, so to be able to share this knowledge with each other is very useful for solving the challenges they face.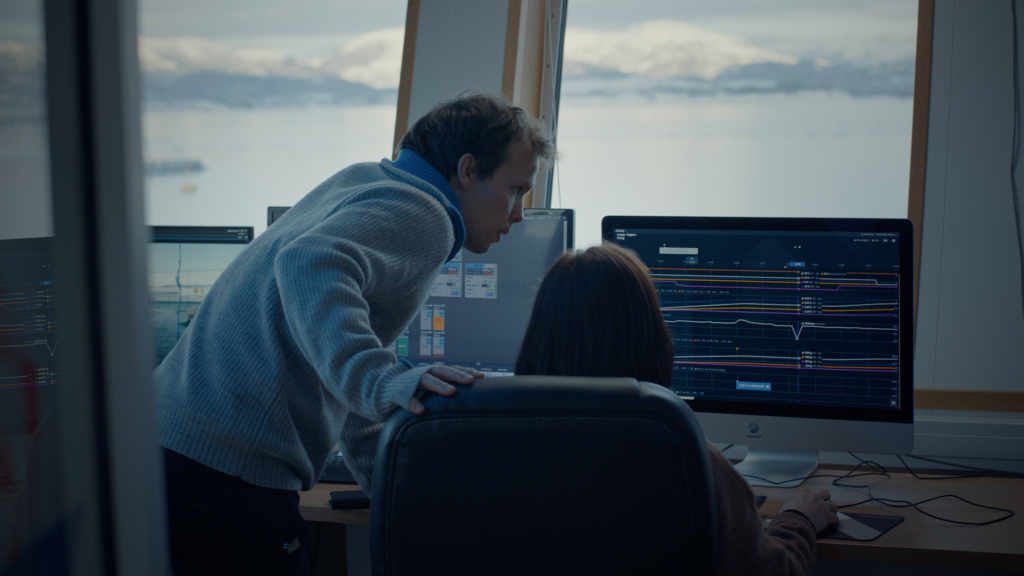 With the system that Clarify makes, people can cooperate in "real-time" so you always have the tool with you and can share knowledge continuously. That way, all the employees in every section can learn from each other and hopefully make better decisions together. 
Clarify's goal is to help people in the industry use data and be able to discuss it, rather than data being a burden that they "have" to deal with every now and then. Clarify wants to be a bridge between decisions and action. You share your own insights in Clarify and, at the same time, Clarify can help you find the answers to the problems you are working on, through collaboration with others. 
Climate Change and the Collaboration within Climate Futures
Fish farming affects both climate and environment, and in return, a changing climate affects production. Meanwhile, fish farming is an important source of food production from the ocean. Therefore, it is essential that the industry focuses on reducing emissions, and Clarify wants to contribute to that through the collaboration in Climate Futures.
Clarify tries to answer the following questions:
How can you feed the fish to make it grow better? 
How can you keep the fish healthy? 
How can you reduce waste? 
How can you improve everyday life?
By answering these questions, one can cut emissions from seafood production. 
Within Climate Futures, Clarify works with aquaculture and collaborates with one of the other partners in the node, Eide Fjordbruk. Eide Fjordbruk and Clarify have a long history of collaboration behind them and work continuously to further develop and better use data. All of Eide Fjordbruk's facilities and most of the data sources are integrated into Clarify, which is a great starting point for data-driven decisions and continuous improvement work. Additionally, all of Eide's employees have access to this data through their phones and can visualise, share and discuss data in real-time.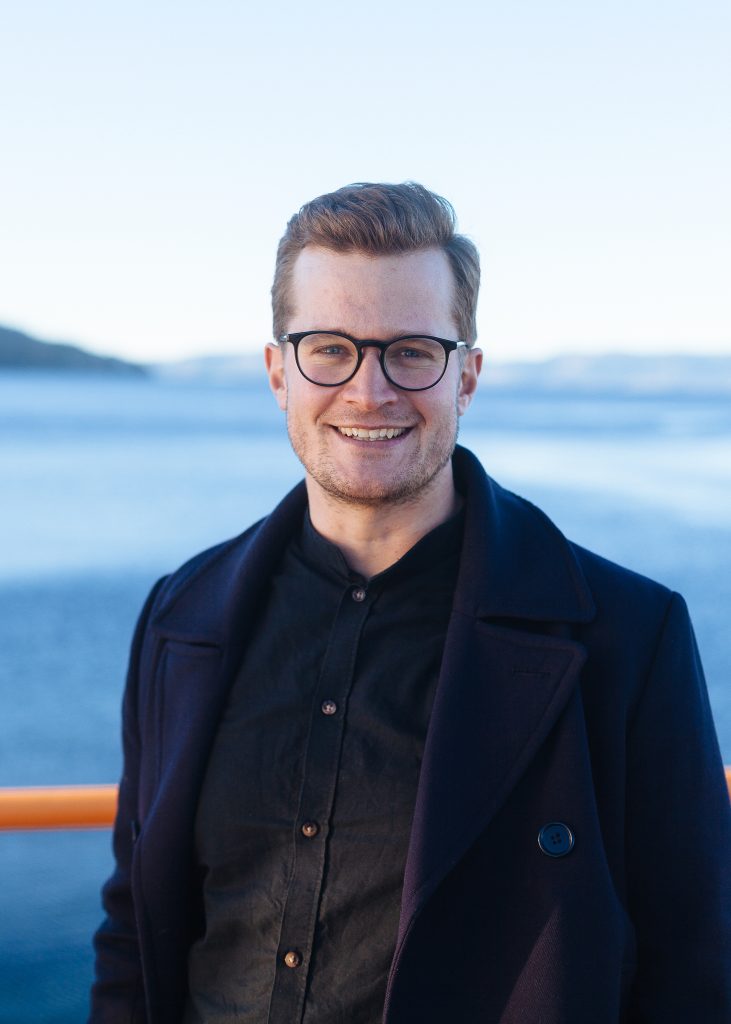 – Because of the collaboration in Climate Futures, we can also use this data for better operative forecasts and support for decision-making, both for those working at the facilities and for the people in the office whose job it is to coordinate all activities. Data from the facilities is collected in Clarify and made available for researchers in Climate Futures. We also test different models for forecasting and decision-making at Eide, says Tore Norheim Haga, one of the founders of Clarify. 
The degree to which you can trust weather- and ocean forecasts today varies a lot, partly due to poor resolution within the fjords. "Hyperlocal" forecasts based on the facilities' own data can contribute to a larger degree of trust and a better understanding of uncertainties, and thus the forecasts can be used more active in planning and carrying out operations. The collaboration with Climate Futures can help fish farmers answer questions related to feeding and growth, lice and disease, as well as logistics and general optimization of production and use of the available equipment. This is becoming increasingly relevant in a time where many factors are changing rapidly and you might not be able to rely so much on experience alone.
Why does Clarify want to be a part of Climate Futures? 
– Clarify's goal is to contribute to a more sustainable and effective industry through better use of data for everyone. We cannot do this alone and need to cooperate with the best in their field to help the industry move forward. That is why we want to be a part of Climat Futures. The combination of our technology, the heavy research competence in Climate Futures, and Eide Fjordbruk's operative expertise, has the potential to create exciting results that can be really good for the industry. It is when professionals with different backgrounds and expertise come together that we make progress, and that is why we are passionate about collaborations like this.
What potential do you imagine for the collaboration within Climate Futures going forward? 
– We have started with data sharing and testing methods, but there are still a lot of exciting things to work on, some of which are specifically related to the aquacultural node, but we also see potential in contributing and collaborating with other nodes. We have a lot of experience both within aquaculture, agriculture, energy and other industries, and are happy to contribute where there is potential for collaboration.