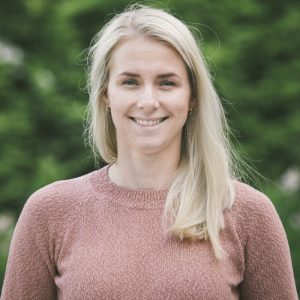 Tell us a little about your background
I have a master's degree in meteorology from the University of Bergen (2012-2014), where I studied how the topography in Norway affected the strong winds from storm Dagmar, which ravaged Norway on Christmas Day 2011. After finishing my master's, I worked for 1.5 years as state meteorologist at Vervarslinga in Western Norway. Eventually, I was offered a research position in wind power at the University of Bergen (UiB), affiliated with the Bergen Offshore Wind Centre. Throughout this four-year position, I have worked on mapping Norway's wind resources and wind power potential, in addition to designating optimal sea areas for wind power, based on wind resources, techno-economic aspects, social acceptance, environmental considerations, as well as wind and wave limitations.
What is your role at NORCE?
I have a permanent position as a researcher at NORCE in the research group Forecasting Engine.
In what way are you/your organization involved in Climate Futures?
I am employed as a researcher at NORCE and work on two projects that are funded through Climate Futures. I will initially work together with Western Bulk towards the shipping industry and with wind power together with Statkraft, which are two of the partners in Climate Futures.
What do you like best about your job?
I really like being able to work with research closely linked to the challenges of a company/organisation. Applied research at its best.

What opportunities do you think can come out of Climate Futures?
I think Climate Futures will be a fantastic springboard and a great opportunity, both in terms of research but also if you later want to leave academia. The SFI provides space for research at the same time as it opens many doors to industry through close collaboration with partners.