The Christie conference (Christiekonferansen) 25 April discussed conditions that must be the basis for Bergen to succeed as a city of knowledge.
Research and educational institutions in Bergen, with their employees and students included amount to around 50,000 people. This is about 20% of the city's population. What do national authorities expect from this environment and how can they contribute to Bergen being successful in managing its knowledge capital?
Geir Drage Berentsen, Associate Professor at NHH Norwegian School of Economics and member of the steering committee at Climate Futures, participated in the session "BERGEN! – This is what we are proud of!"
Berentsen spoke about the idea behind Climate Futures and how we, together with partners from climate and weather-exposed sectors, work to better understand and manage climate risks.

For Norwegian businesses and public institutions, it is an incredibly big challenge to identify what sustainable decisions to make today based on information about something that will happen far into the future. Climate change is not something that will suddenly happen in 2050, Berentsen explained.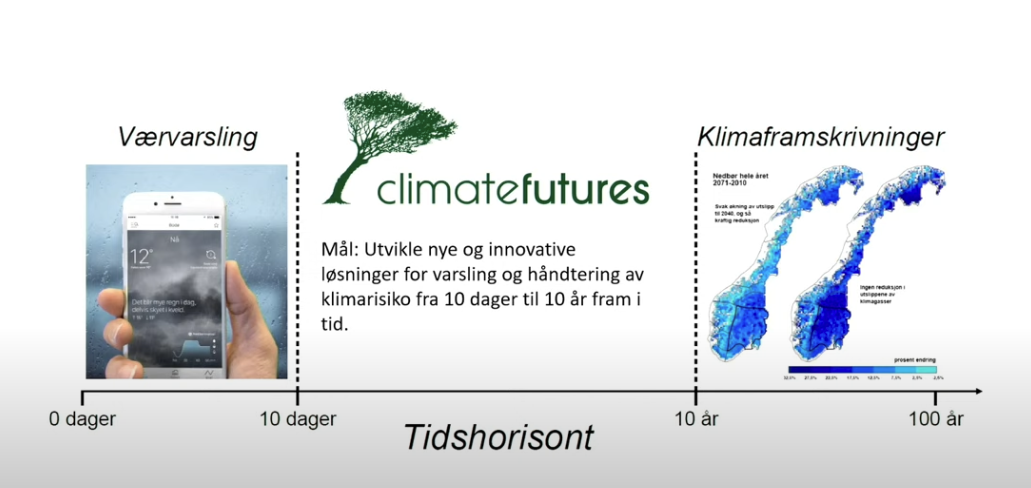 The lecture was streamed and can be accessed here.
The Christie conference was established in 2010 and aims to be the University of Bergen's most important meeting place between research, politics, administration, culture, society and business.