Save the date!
This workshop will bring together leading researchers and practitioners to discuss recent advances and challenges in operational climate prediction and enhanced opportunities in climate services, with a special emphasis on Europe, North America and the Arctic region.
This will be a hybrid event, taking place in beautiful Bergen (Norway) and online.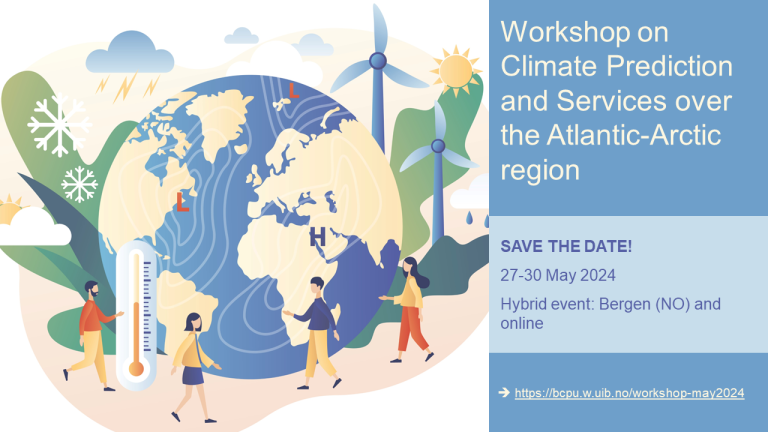 The workshop will be arranged around three themes with a general focus on the Atlantic-Arctic region:
1.Progress in understanding the mechanisms for predictability;
2.Development of climate prediction systems;
3.Emerging opportunities in climate prediction services.
Call for abstracts opens August 2023. More information on the workshop's themes and topics of interest can be found on the workshop website.