The Sustainable Food Production-node aims to help producers optimise their food production, both on land and at sea, when facing a changing climate. By utilising the combined competence of the node, Climate Futures wants to address both present and future climate challenges when it comes to climate risk.
In collaboration with stakeholders from all three main sectors, private- and public sector and service- and trade organisations, in addition to research institutions, we want to create a sustainable dialogue that can lead to the best possible food production also in the future.
Agriculture
Within the agricultural sector, Climate Futures has gathered stakeholders on several levels, from producers to agricultural management. Among others, we work with Norges Bondelag, who represents 61 000 farmers, and are thus closely linked to the local communities. Additionally, we collaborate with Norsk Landbruksrådgivning, who is experienced in connecting research networks with users, Graminor, that develops plant species adapted to Norwegian conditions and adds innovative thinking and knowledge about the interaction between climate and different species, and Gartnerhallen, which is the biggest distributor of Norwegian fruit, berries and vegetables, and who have a wide experience with production planning. Furthermore, the public sector directly contributes to Climate Futures, through the country governor offices and three county councils. The public sector is responsible for the agricultural framework and is therefore a valuable part of the collaboration.
The agricultural sector has several challenges related to climate change, like drought and floods. An example of this is the dry summer of 2018, when extreme climatic conditions created big challenges in all levels of food production. It is important to develop both forecasting mechanisms for extreme weather and climate forecasts with high resolution, so that agricultural stakeholders can take the necessary precautions to the challenges related to their field of work.
Aquaculture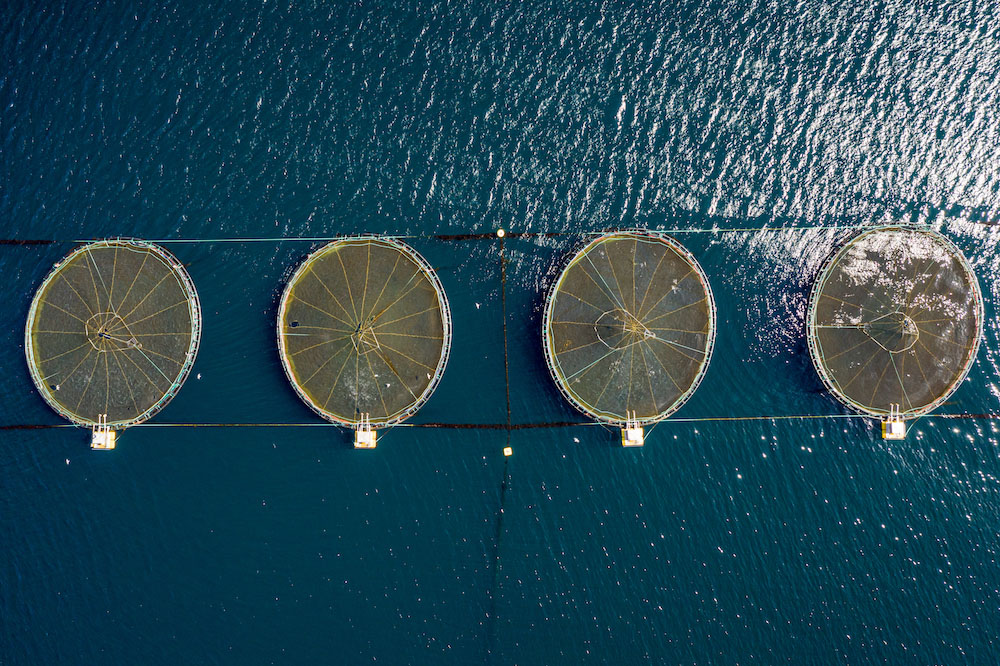 Within aquaculture, Climate Futures work with several different stakeholders. One of them is Eide Fjordbruk, who works with fish farming and aims to develop its own production according to UN's sustainability goals. Another important partner is Havforskningsinstituttet, which conducts research, consultancy and monitoring, and is one of the largest marine research institutes in Europe, and the technological company Searis, which develops software based on artificial intelligence to organise, explore and visualise large amounts of data in real time to help businesses make informed decisions.
Aquaculture affects the local eco system, but the climate also affects aquaculture production to a large extent. By having access to more information about climate and variations in the seasonal cycle, one can take preventative measures for example when there is a high probability of increased sea lice activity or damaging algal blooms. This way, one can minimise production loss, and the production can become more sustainable.