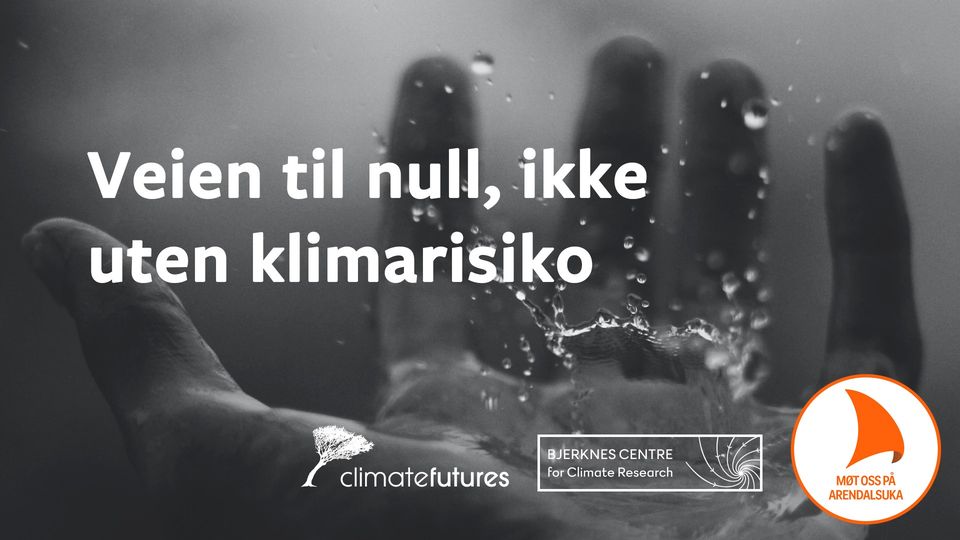 Debate: The road to zero, not without climate risk
Climate Futures event at Arendalsuka:
Most private and public actors in Norway have made targets for when thy should reach zero with regards to emissions of greenhouse gasses.
The ambitions and strategies vary for companies and municipalities, but common for most is that they have to take into consideration the transition risk which prevail at any given time. In this, there are many factors playing a role, like reputation, political regulations, and last but not least the increasing climate risk.
Will future storms, floods, droughts and fires be affected by whether or not the zero-target is realized? We'll take that debate with some of the foremost Norwegian experts, and you are warmly welcome to join!
Contributors
* Linda Nøstbakken, Research Director, Statistics Norway
* Lars Erik Mangset, Chief Advisor Climate Change, KLP
* Hans Magne Ådland, Head Advisor Public Affairs, Statkraft
* Thordis Thorarinsdottir, Senior Researcher, Norwegian Computing Center
* Moderator: Øyvind Paasche, senior researcher and senior advisor, University of Bergen, NORCE, Bjerknes Centre for Climate Research.
The debate will be in Norwegian.